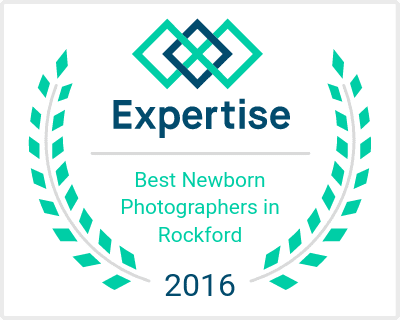 I have some very exciting news to share today! The independent ranking and evaluating organization Expertise has ranked Wigglebug Photography as one of the TOP NEWBORN PHOTOGRAPHERS in the Rockford, IL area!
Expertise ranks local professionals across the country and evaluates them on a very strict standard system in order to recommend the top professionals in a variety of industries. The criteria that they use focuses on 1. Reputation 2. Credibility 3. Experience 4. Availability and 5. Professionalism.
Their goal is to connect people with the best local experts. They use 25 variables across 5 categories, and analyze the results to give customers the most accurate and up to date recommendations on professionals.
When I asked "Why Wigglebug? What made us stand out from the crowd?" They responded "Tricia is known for her amazing patience with children. She also offers an
amazing outdoor studio space
that is unique in the industry. She is known for her stunning outdoor portraits and use of light. It is clear by the
glowing reviews on her website
that she is valued and respected by her clients. "
Expertise evaluated 76 Photographers in the Rockford / Northern, IL area and picked the top 15. Wigglebug is thrilled to be among these elite photographers in our area. Being ranked as one of the best newborn photographers in, not only the DeKalb, IL area, but the entire Rockford, IL and Northern Illinois area ,is amazing and a bit overwhelming. I am astonished that even had heard of me!!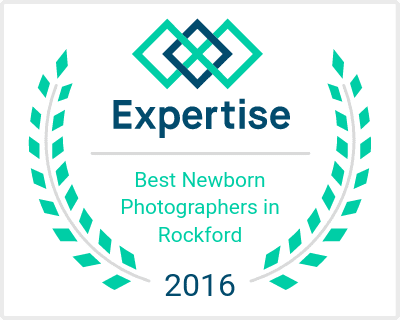 Wigglebug Photography
is located in the DeKalb, Sycamore IL area in Northern IL.
Tricia Schumacher
, the owner of Wigglebug Photography, is the premiere newborn photographer in the Northern IL area specializing in artistic
newborn,
children
, and
family
photography. As a professional photographer Tricia captures newborns, children, family, and senior portraits in her indoor and
outdoor studio space
near DeKalb, Sycamore, IL. Clients travel from Rockford, Sugar Grove, Genoa, and the entire Northern IL area to visit the Wigglebug studio.